D&D Gift Giving Guide 2022
There's still time! Get the roleplayer in your life something they'll love.
Time is ticking but Amazon Prime can get all of these gifts to you in time. Let's just get right into it!
For Dungeon Masters
A campaign journal allows a dungeon master to keep track of all of the important details and information about their campaign. This can include things like the backgrounds and motivations of the various NPCs, the locations and descriptions of key locations, and the overall story arc of the campaign. Having all of this information in one place can make it easier for the dungeon master to plan and run the game, and it can also provide a useful reference for the players.
This ridiculously fancy but totally affordable leather campaign journal will be a symbol of your beloved Dungeon Master's dedication and professionalism. The role of a DM can be demanding, as they are responsible for creating and running the entire game. A high-quality campaign journal can show that the Dungeon Master takes their role seriously and is committed to providing the best possible experience for their players.
This one runs about $22.
DM screens provide the dungeon master with a convenient way to hide their notes and other information from the players. This can help to maintain the element of surprise and keep the players on their toes, as they won't be able to see what the DM is planning.
They also provide the dungeon master with a quick reference for the various rules and mechanics of the game. Many DM screens, like this one, have useful tables and charts printed on the inside, which can make it easier for the dungeon master to look up information without interrupting the flow of the game. This screen has 4 panels you can use to print out any rules and quick reference sheets you want to have on hand.
You can snag it in time for Christmas for roughly $54.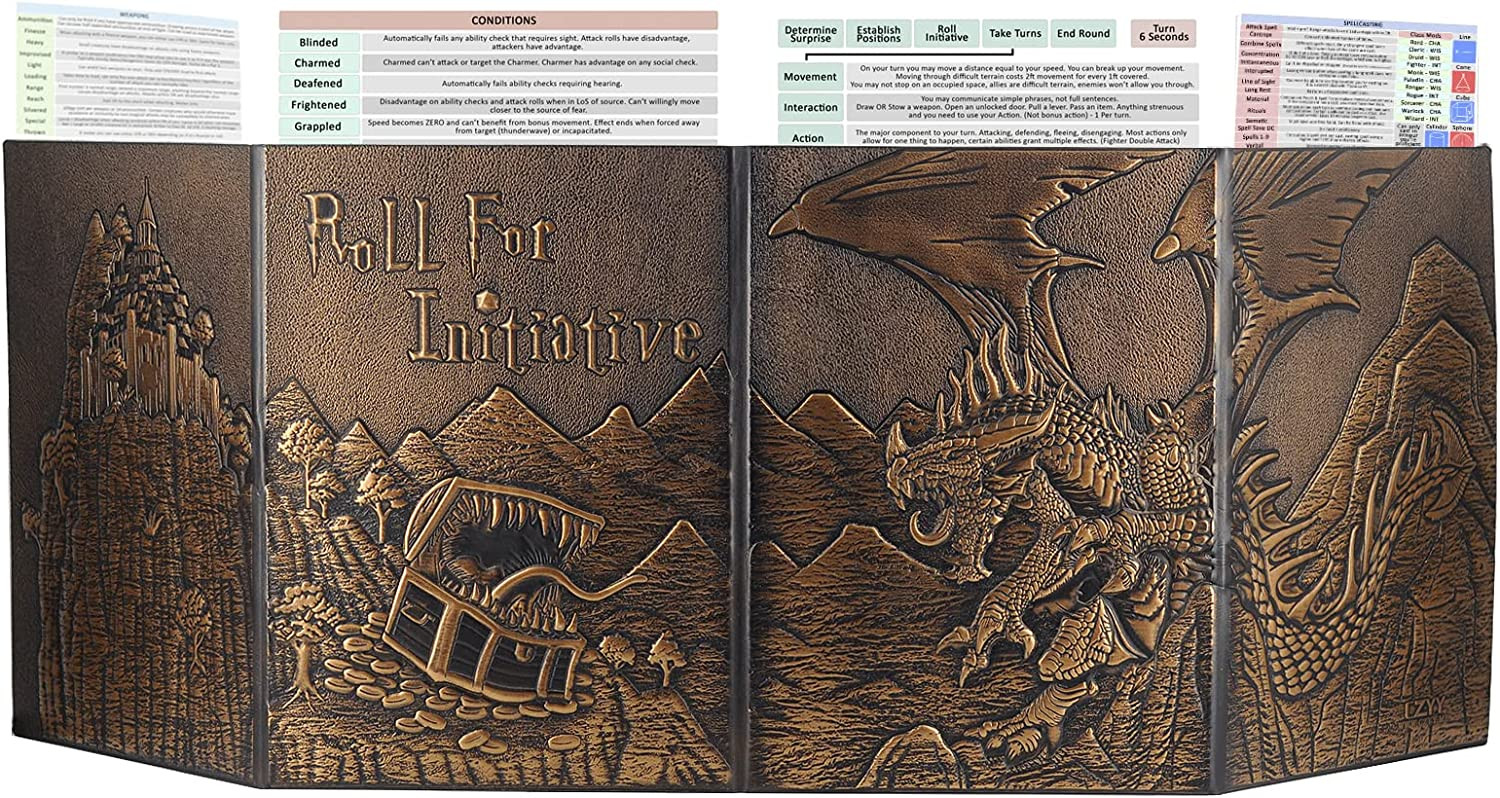 Every Dungeon Master needs a dry erase grid board. It's the quickest and easiest way to manage dungeons, battles, and anything else you can think of all on the fly. Forget about Dungeon Tiles (they're beautiful but really time consuming) and expensive foam models, this foldable mat includes markers, extra dice, and an eraser for around $25.
If your're shopping for someone just getting started, this is the gift pack for you. Inside the D&D Core Rulebook Gift Set are special foil cover editions of the three Dungeons & Dragons core rulebooks—the Players Handbook, Dungeon Master's Guide, and Monster Manual—plus a Dungeon Master's screen, all collected in a stylish slipcase. It's the perfect gift for any aspiring DM. It'll run around $85.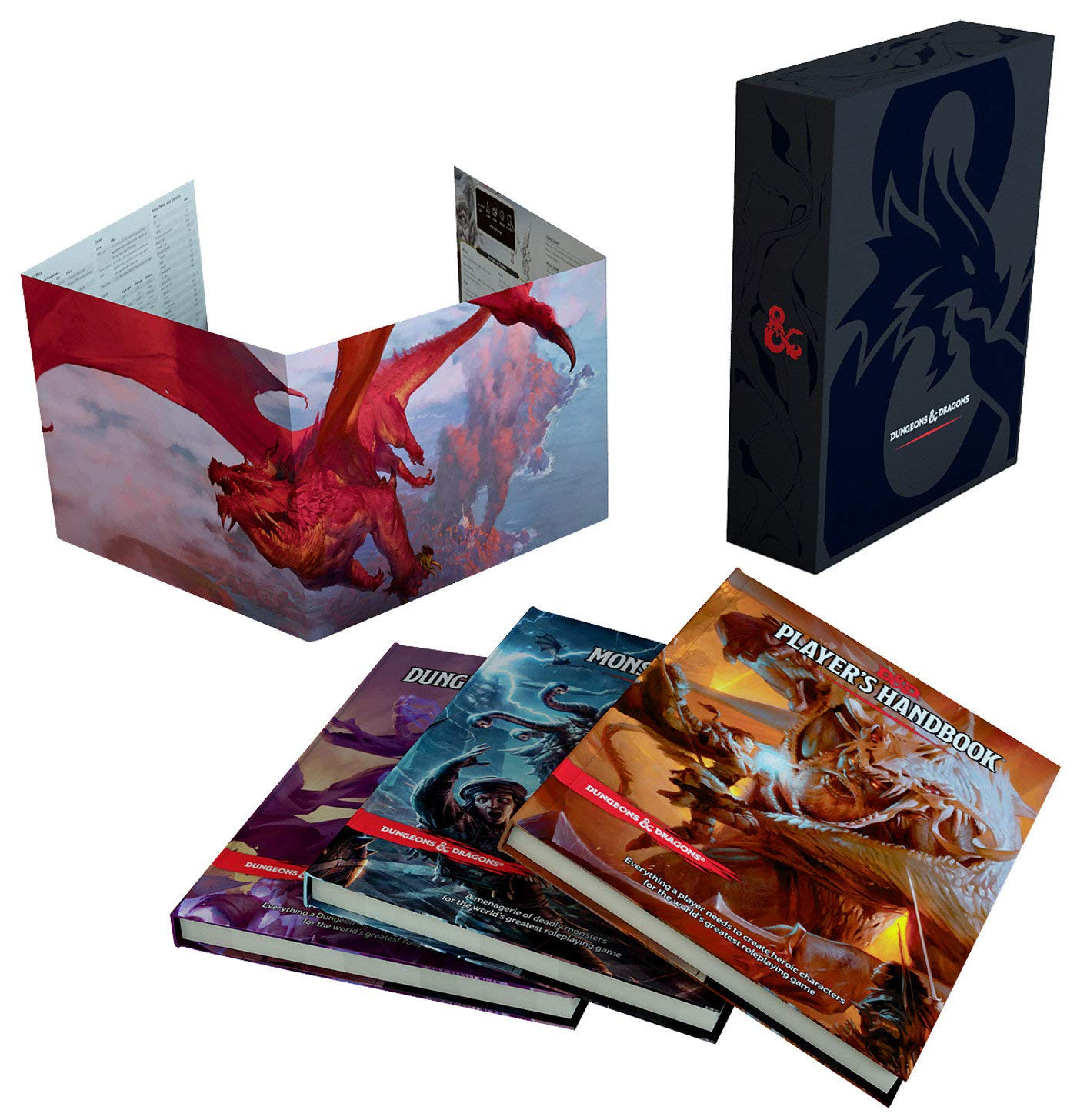 Modular dungeon systems allows the Dungeon Master to create custom dungeon layouts and environments quickly and easily. This can provide a more dynamic and engaging experience for the players, as they won't be confined to a single, static dungeon layout.
These systems are also a great way to store and transport the various components of the game. D&D can take up a lot of space, and this modular dungeon system come with carrying cases which makes it easier to take the game to different locations and set up quickly.
You can start small or go big – there are a lot of options and you can always add on later.
Check out the 225 piece set for about $90, the 115 piece set for $47, or go big and legendary with 695 pieces for about $235.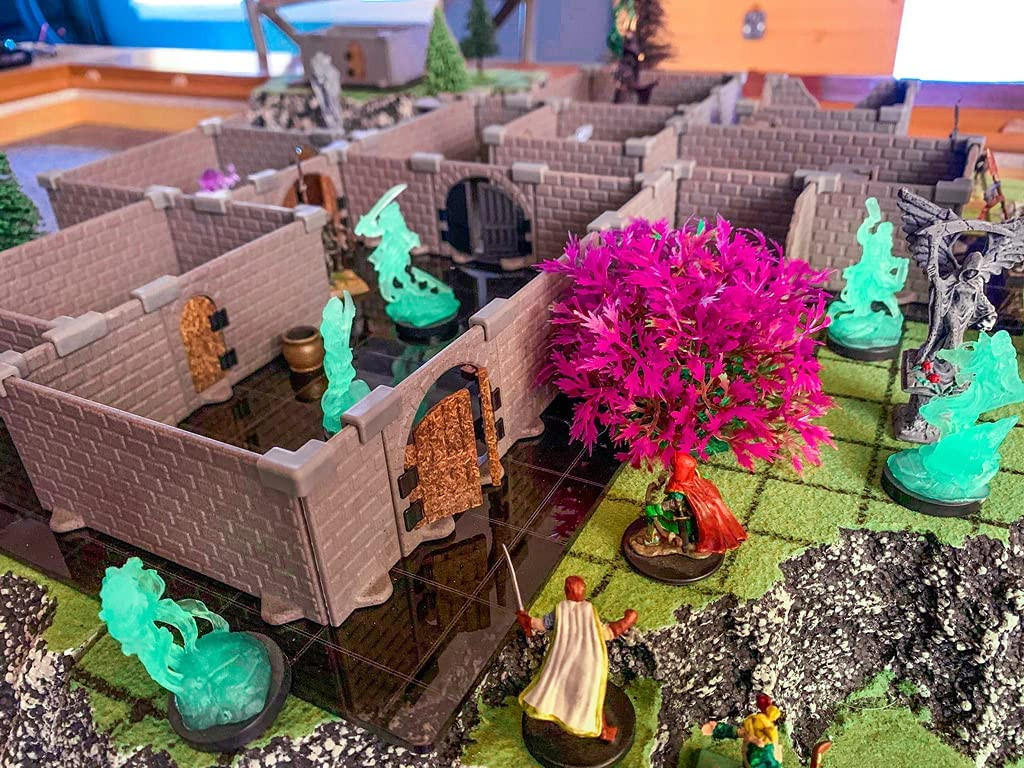 This book of combat tactics is a must have for any DM. There is no better way to learn how to think like a monster of villain. When I got this book, my players immediately could tell the difference in the challenge and complexity of the combat sequences and we all loved it. You can grab the hardcover version for about $21.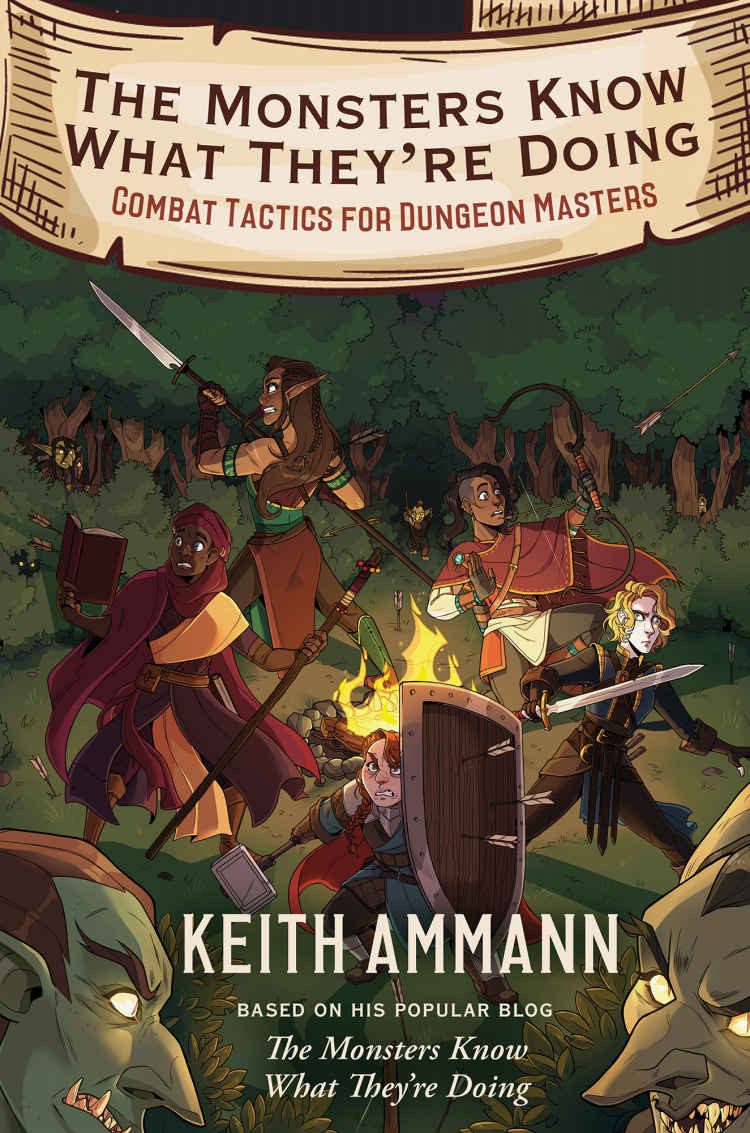 For Players
A lot of party's try to get by with the DM's copy of the Player's Handbook, but the game runs so much smoother if everyone has their own copy. There's so much good info in the book, from spells and item tables to skill lists and combat rules. If they don't have one, they need one. They usually run about $29.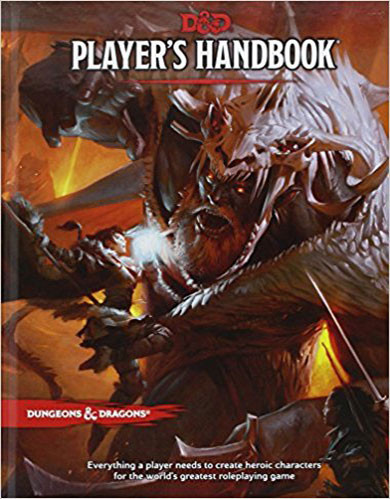 Player's Handbook
The DNDND metal dice sets are some of the highest rated dice around. They're made of a nice, solid zinc alloy, come in a metal storage box, and come in almost 40 different color patterns. They're downright sexy and only cost around $20.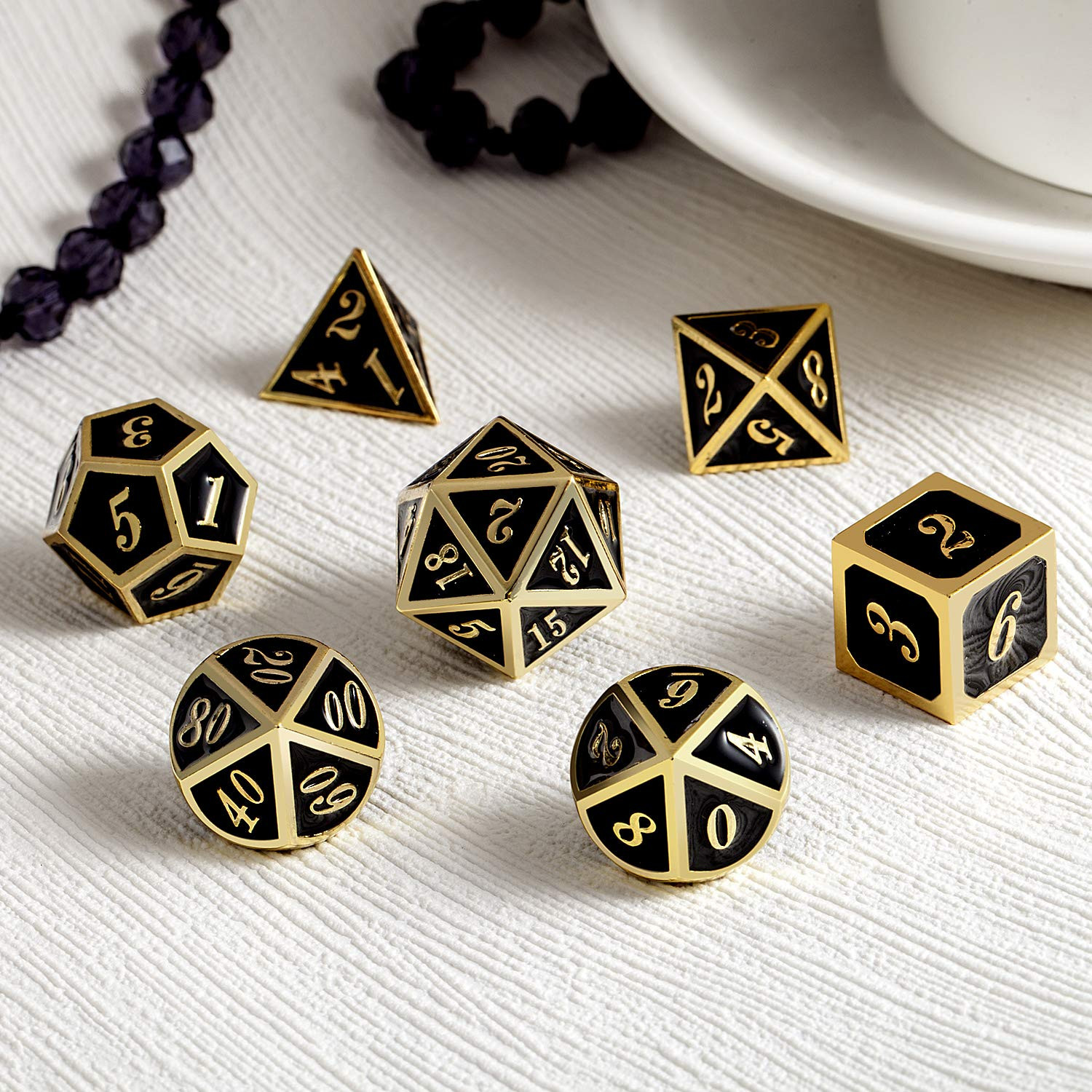 Sure, it might be cheesy, but this cookbook is a New York Times best seller for a reason. These recipes are actually legitimately great, with everything from Elvin Bread to Dwarven Cocktails. Plus, it's only $22 which makes it a great stocking stuffer, if you have huge, dragonborn-sized stockings over your fireplace that is.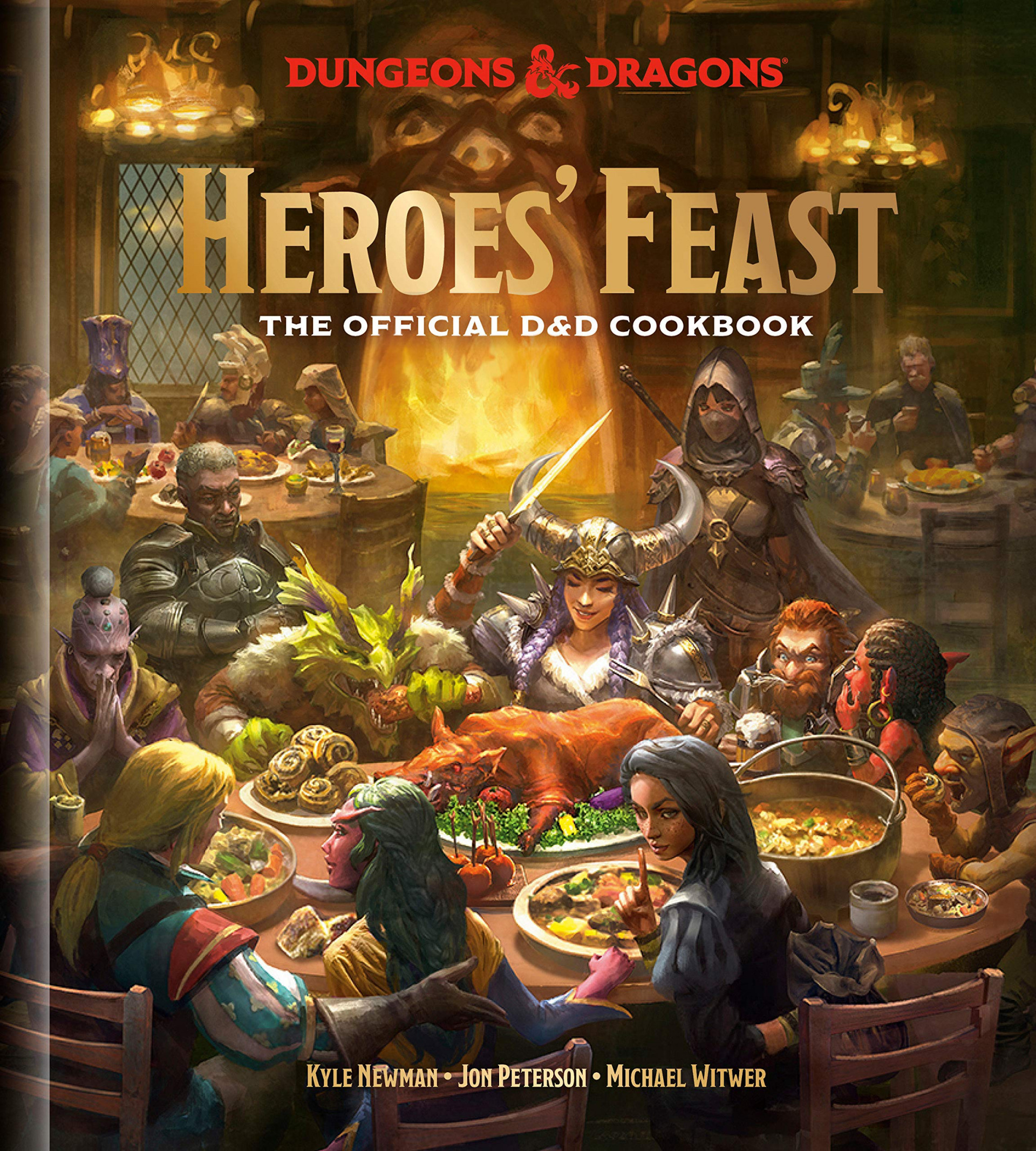 Perfect for new players, this guide is full of prompts and activities to help a new player design and build an interesting and compelling character, making the game that much more enjoyable. Plus, it's only $11.
The perfect, pocket sized Field Notes booklet complete with character stats, room to level up, packed with 64 pages of room to store all your best notes and loot in. For $18 you can't go wrong.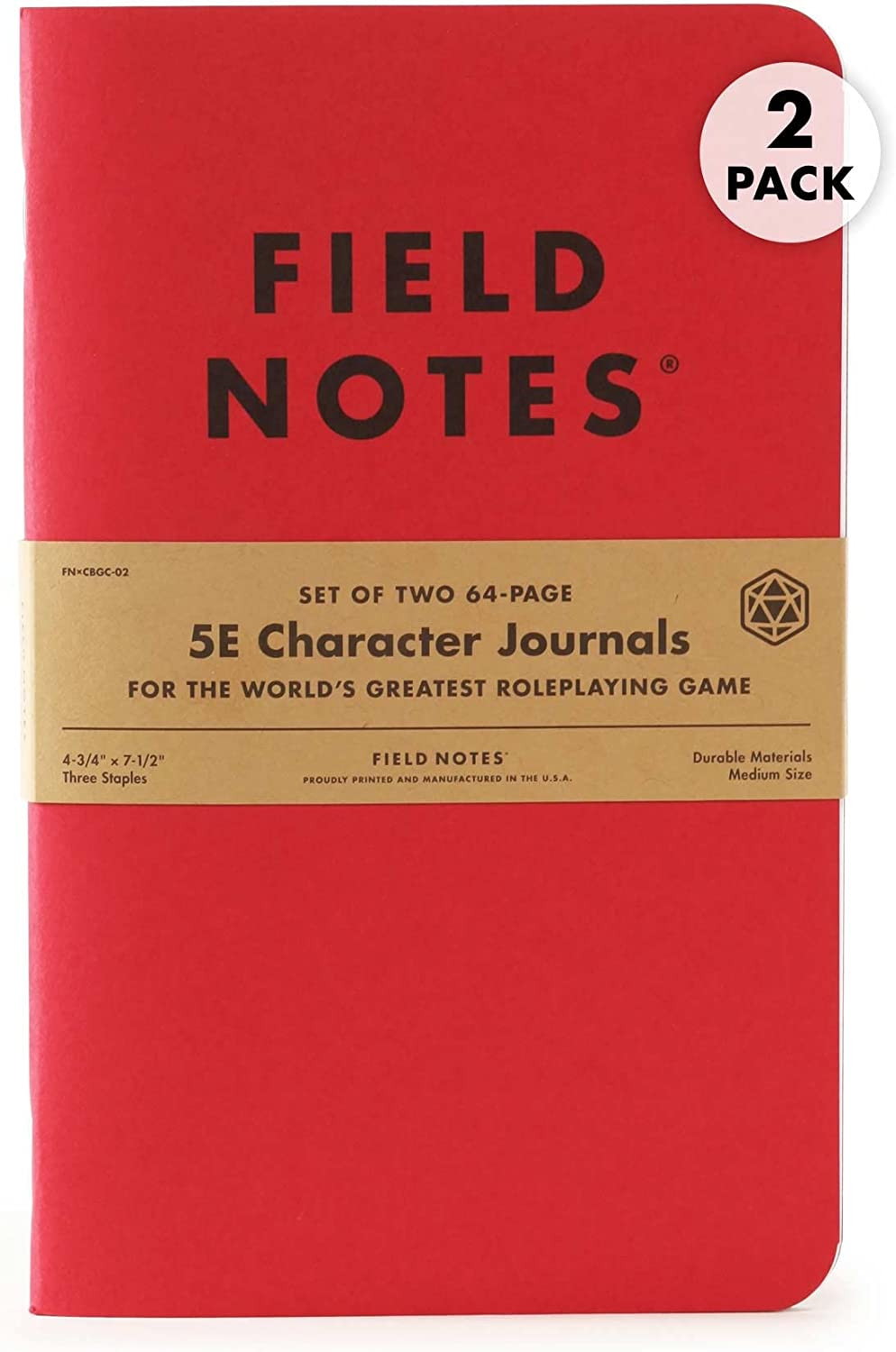 Got a bard or a wise-ass in the house? Look no further. This book is full of cringy jokes and puns that'll downright slay for just $12.
Happy Holidays!

I hope this short list helped. I wish you a very Merry Christmas and a happy holidays to you all! 🎄